It is important to categorise and label your automotive tool box to help you locate the right tool for the job. Our automotive tool boxes are available in a range of sizes and accommodate both fixed and mobile requirements. Whether you prefer your toolkit to stay at the work bench, or a mobile unit that you can roll around to be by your side when you are working, our range of automotive tool boxes will satisfy your exact needs.
Benefits Of Automotive Tools
The Best Range of Automotive Tool Kits for
The Ultimate Home Workshop.
Our automotive tools are available to trades people and for domestic use. Whether you prefer to perform repairs and maintenance on your vehicle at home, we have all the tools you need to complete common activities. With fast delivery options New zealand wide, you can purchase the automotive tools that you need for your vehicle from the comfort of your internet device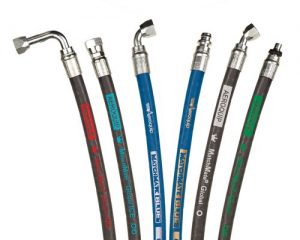 Hydraulic Hose
Sterling Rubber & Gasket carries the most complete line of Aeroquip hose & fitting products. Order multiple hoses for project work, get a forklift hose replaced while you wait, or anything in between. Visit our hydraulic hose shop & meet your hydraulic hose maker!
Industrial Hose
Sterling Rubber has industrial hose solutions for nearly any application. We want to be your first-choice industrial hose supplier!
Sterling NZ mechanics tools are made for automotive technicians at every skill level, from DIY to master mechanic. Choose from mechanics tool sets, wrenches, ratchets and sockets, hand tools, power tools, lifts, specialty tools, tool storage, creepers, and shop stools.
If you are a mechanic or do a little tinkering at home in the garage we have the automotive tools and accessories you require. Bay Engineers have shops and reps in Auckland, Hamilton, Tauranga, Whangarei, Whanganui, Palmerston North, New Plymouth, Hastings, Wellington, Christchurch but we deliver online orders anywhere in NZ.
The quality of the tools you use to keep your vehicle on the road is just as important as the ones you use on the job.
See recommended services that are customized for your car, and much more. Managing your car's health has never been easier. A car battery is an energy storage device.